Get Your Share of the Lucrative $20B Digital "Gold Rush" in Mobile Games With This 4-Step, Simple Point-and-Click Software
"Who Else Wants to Cash-In on the $21 Billion "Gold Rush" in Mobile Games With This Simple Point-and-Click Software?"
If you've ever wanted to take a share in the 20+ billion US dollar "mobile gaming" industry, BUT been afraid of the costs, technical barriers, and confusion to get involved with the industry… this may be the most important letter you'll ever read.

Here's why...

About two years ago, I was having dinner with my family… and I can remember clearly how ONE particular topic kept coming up hot that night.

THERE was this 28 year-old, Vietnamese guy who's making $50,000 a day (yes, that's FIFTY GRAND PER freakin' day) thru his what-others-called an "UGLY" mobile game…

You've probably heard about this, too - I'm talking about "Flappy Bird".

I don't know about you, but…
"...if You Could Get 2% Of $50,000 --
Like $1,000 A Day, That Would Make Life A Lot Easier,
Don't You Think?"
So, it's safe to say the pursuit of this "mobile market" is worthwhile, right?

Anyway…

First step was to create a game. I had NO experience with game development or coding.

So, I headed to YouTube to try and learn - and it did not take too long for me to find out that it was time consuming and such a pain.

Next option was outsourcing - but for someone who's just "testing the waters", this was REALLY expensive.

Eventually, I found a way that allowed me to publish a game for the iPhone AppStore for FREE - BUT would NOT allow me to implement monetization methods like "running ads" (which was how Flappy Bird was making money)... unless I paid the $300 PRO version - which I didn't.

After WEEKS of creation,I was able to publish my first app game.

Nice, BUT I couldn't make money from it because of the "restrictions". At the very least, I was able to cross one item in my bucket list and be the "cool" guy with his own "mobile game".

Delorean time… fast forward to two years...

I found a GAME-CHANGING (no-pun intended) solution that breaks all those BS hurdles I experienced before…

...and the comparison would just blow your mind out the water.
Now You Can Easily Have A Customized, Specialized Game App With Your Brand On It, Without All Of The Complex Programming Involved…
Instead of boring you with words, let me just demonstrate LIVE how I got MY OWN game (using this "new" system I found) in my phone...

...in just "2mins and 26secs", with just FOUR easy point-and-click steps that I'm betting you can do as well.

Click the play button, and see for yourself:
When you think about it, all that pops in my mind is "this is insane!"
Introducing: Zapped Games
Look…
Consumers Are Spending So Much Time—and Money—playing Games On Their Mobile Devices... You Just Have To Jump In And Take Your Share Of The Pie
You see, mobile gaming is the fastest developing segment of the gaming business world.
Just 2010, 41 million dollars revenue circulated thru ad-supported mobile games. And in 2017, this revenue is expected to grow to a staggering 655 million dollars in the United States alone.
To illustrate why the market is big enough for you to get involved - one particular video game research firm had to raise their 2014 global revenue forecast from $21.7 billion to $25 Billion.
Another testament why you need your own "mobile game" today… PLUS, because it's proven that:
People are making money

by giving away "simple" games thru Ad revenues - and you can do this
Interactive game apps give brands an estimated

540% INCREASE in brand awareness

that convert to sales
(good news if you have an existing brand because your own app game would give your brand FREE brand exposure)
A game app can

give YOUR business an estimated 170% increase in sales actions
We Have a Fast, Easy Solution
to Your Need for a Mobile Game App,
and the Deal is Three Parts Simple...
1. We DESIGN the Game Templates for You
(Say goodbye to coding. We pay the expensive coders to create PRO templates for you. You can test ALL the templates on your phone for FREE, then just choose which ones you want to publish as your own… this ensures you're happy with the game you're gonna be putting out there)
2. YOU Customize It Anyway You Want To
(You can change the graphics, the game characters & other elements, slap your brand logo, do what you want - and the best part? You get video tutorials that show you how!)
3. YOU Sell It or Give It Away FREE
(So you can monetize thru different means: like list building, ad revenues, inserting your website links inside the app… or anything that supports your plan - give your game away, or sell it, it's up to you)
Ultimately...
Your BRAND GROWS
Your CUSTOMERS KNOW YOU
YOU SELL MORE
How crazy is it that now, you could have a share of that big "20 Billion" industry --- and the solution is at the TIP of your fingers?
Build and Publish Your
Very Own Game with this Simple
4-Step Point & Click Process


Here's how it works on Zapped Games:

STEP 1: PICK A TEMPLATE
Choose the one that works best for you (you're going to love them all!)
STEP 2: EDIT and CONFIGURE
Upgrade a few graphics, change out the names, make it a bit more personal in a few clicks of your mouse.
STEP 3: BUILD and INSTALL ON DEVICE
It takes only a few minutes for the app to be built using the material you've provided!
STEP 4: YOUR GAME APP IS PUBLISHED!
There it goes right to the Apple Store and Google Play Store. Now, the world can download your customized game!

Here are Just Some of
the Game App Templates
You Can Choose From
(Did I mention you can test them all inside your phone before choosing what to publish?)

AA GAME

ONLY $97


BATTLE FISH

ONLY $97


CIRCLE JUMP

ONLY $97


CITY BUILDER

ONLY $97


EASTER BREAKER

ONLY $97


GROW

ONLY $97


HEX

ONLY $97


MARBLE

ONLY $97


MEMO GAME

ONLY $97


PIXEL SHEEP

ONLY $97


SLIDING PUZZLE

ONLY $97


SUDOKU

ONLY $97


SUMO PUZZLE

ONLY $97


THE TOWER

ONLY $97


TOWERS

ONLY $97
When you use Zapped Games…
You Have White Label License
To Use The Ready-Made Game Templates
To Meet Your Specific Needs
This means you can:
Rename it!
Customize it with new graphics!
Make it your own!
Create your own game instantly!
Easily and quickly create a game that people want to play!
It takes a few minutes to get started, and here's another awesome thing...
YOU can add another stream of income to your portfolio with Zapped Games. This is because you also get:

Developer License
to Zapped Games!


There are so many companies and brands that are discovering the power of mobile games as a promotional tool – yet no one in the "general public" knows the first thing about how to build one!
Now – YOU can make a good living just by using Zapped Games to build custom branded game apps for your clients with a developer license!
Or build game apps and sell them for thousands of dollars!
And what a lucrative, handsomely profitable business it can be!
At $500 - $3,000 per game app (name your own price, you have full control)...

You Can Soon Be Earning A Six-Figure Income
Just Working A Few Hours A Day,
Putting Game Apps Together!


Did you know that hiring a third party mobile app programmer could end up costing your company up to $5,000 or more?
These individuals will often use the same types of templates to create your mobile game app that you'll have access to use with us!
It's True!
The need for a HIGH-QUALITY MOBILE GAME APP has never been higher. It's the best way to sell your product or service to the public and give them a chance to get to know your company.
But you don't have to spend thousands of dollars to make it happen. All you need is Zapped Games!

The Danger Of Letting This Offer Pass


By now, you should have realized what GEM is staring in front of you in the form of Zapped Games. Passing up on this offer means you're leaving the chance to take your share of the big 20 Billion USD mobile gaming industry in the easiest and cheapest way that exists today.
You're also passing up on the chance to earn a six-figure income by charging thousands to create games for others by simply using our templates with developers license.
You're also passing up on the big "marketing and branding" potential that raises your engaged business customers, exposure, and ultimately your bottom line.
So, if you're still sitting in the fences, watch this FULL video above...
Now, You Have Two Choices…

(a) You can ignore this message, exit this page and possibly lose your opportunity to create a life changing income
OR…
(b) You can do the only sensible thing. Put "Zapped Games" to work for you – and start your way to earning from the mobile games industry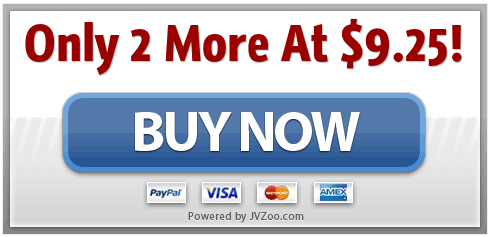 Take Advantage Of This No-Brainer Offer Today
And Get This Fast Action Bonus

BUY ANY ONE GAME APP AND GET ANOTHER GAME APP FREE:
THE MONKEY RALLY GAME APP TEMPLATE!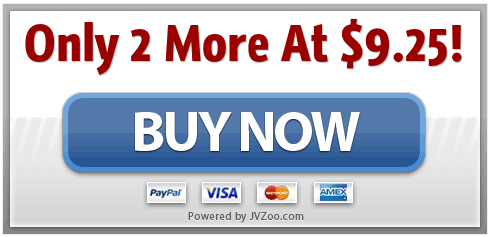 Seriously. This technology is designed so that YOU don't have to sweat the software!
It's Easy to Get Started!

There's no risk to you to buy a game app and customize it right now. It takes only a few minutes for you to get your mobile game up and running. Just think about all of the benefits it can offer to you and to your customers:
Create games that go VIRAL!
Build your customer base through mobile apps!
Give away apps as a promotional offer for signing up with your email!
Invest in a customized app that helps you to engage with your customers.
Watch them sign up and get excited! They'll share your app with their friends, too. That makes these people your customers as well!
Let's wrap up the deal:
Zapped Games is easy to use. It's going to give you the mobile tool you need to earn from the mobile game revolution, and engage with your customers today. With it, you can gain more email signups, more customers, and more profits. It's so easy you'll wish you did this so much sooner!
We've done everything we can to make this package really worth your time and investment. Now, the only thing left to move forward is your action.
Hit the buy now button and within 5 minutes you will be harnessing the power of super simple mobile game creation tool that is going to revolutionise your income streams like a boss.
See you on the next page, and let's get the show on the road.
To Your Success,
The Zapped Games Team
P.S. With Zapped Games, you can make your own game app using our templates - get started in as short as 2mins 26secs. It's fast and easy to do. You don't need any programming experience and you don't have to pay someone to design the app for you again. Order now.
P.P.S. Hiring a third party mobile app programmer could end up costing your company up to $5,000 or more. These individuals will often use the same types of templates to create your mobile game app that you'll have access to use with us - for the price of a fast food meal. Now, you think about how much you're saving with Zapped Games today, so order now
P.P.P.S. Like we've mentioned above, you also have developers license so you can charge people hundreds to thousands just by setting up our done-for-you games for them. With just 4 easy to follow, point-and-click steps. Order now.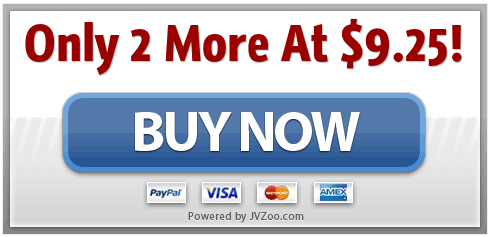 FREQUENTLY-ASKED QUESTIONS

Do I pay you recurring fees?
This introductory offer of making a one-time-payment for lifetime access is available for you now - but only for a limited time.
Can I buy now and use Zapped Games for my clients?
Yes. You can create a game app for a client with your developer license.
Can I buy more than one game?
Yes. You can order more games inside the members area and they also include a developer license.
Do we get updates free or do we have to pay extra?
Yes. We release new updates and features regularly. Your purchase today guarantees you that you never pay an extra dime for these updates.
Do you charge any royalties on game apps we create?
Not all all. Your purchase allows you full control of your game app. We have no branding, no restrictions.
Do we need anything extra to use Zapped Games?
To create the game app, you only need our game app builder included in your purchase. To test your game apps, you should have an iPhone OR Android phone. To submit apps to the Google's Play Store, it costs $25 and for Apple's App Store its $99. You pay this to them directly for a full year access. We have no control over this fee. We suggest starting with Google's Play Store if you are on a tight budget.